Google updated the local listing packs. Earlier the local pack results showing 7 now it is changed in 3.
A month before Google updated the local pack search results, according to SEO language now local pack 7 is changed to local pack 3.
Local pack means not listing very few businesses; it is likewise upgraded to fit more with the versatile mobile interface.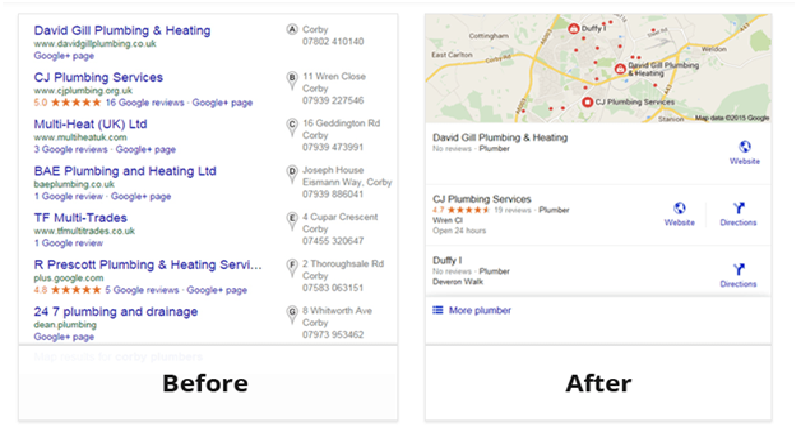 Above example explains about the difference between 7 pack and 3 pack.
Due to this business associates whose business is in 4 and above position will lead to very few phone calls and the listing 3 and below will gain more phone calls and conversions.
This update is not an algorithmic update. If your business previously ranked in top position it will continue to be in top position only.
Google spokesperson explains about this update to Search engine land that "This update provides users with various information which includes photos, reviews, prices etc".,
MOBILE-CENTRIC:
As mobile usage has been increasing day by day, Google has changed their desktop search results to seem more like the mobile-specific search results the 3-packs fit flawlessly on the screen for mobile users.
The below example shows how the local packs looks at mobile and desktop. The below example explains about the local pack listing in mobile devices.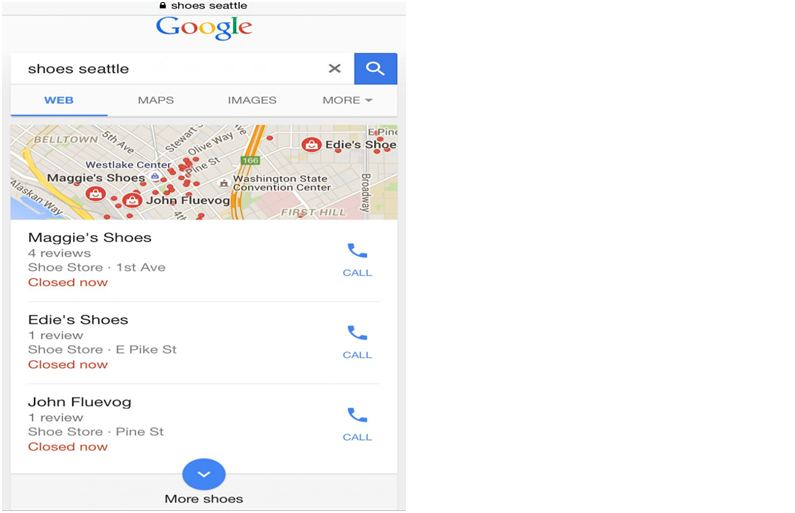 The example below explains about the local pack listing in desktop devices. This is the difference between mobile and desktop devices.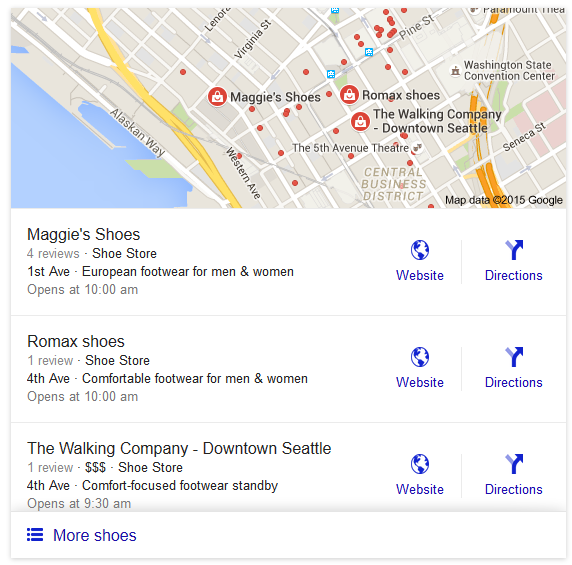 There are also other changes made by Google with this 3 pack, but all are not happy with these changes. Let us see about the other changes made by the Google.
ADDRESSES:
Google removes the specific address and showing only the street address after the new update. Those who are looking at the mobile devices even when they click on more option they cannot see the full address. If a user clicks on the individual listing it will be redirected towards the store's card listing page.
So yes, there's the possibility to get traffic regardless of the fact that you aren't in the top three for those navigating to get an address, yet it will probably be more for desktop searches instead of mobile.
RATINGS:
Ratings plays main role in many business, especially if you are in restaurant related business ratings are most important.
Google has added a possibility for searchers to choose business that are over a sure evaluating, right now browsing two stars and higher, three stars and higher, or four stars and higher.
These are some of the new updates that happened in the Google local pack listing.
If you wish to improve your local pack listings, please mail us at support@webkites.in or visit www.webkites.in to read more details.