Google is presently smarter at comprehension queries that incorporate superlatives and times, and more complicated questions.
If you ask Google about the ingredients of Screwdriver, Google understands that you mean about alcohol not about the tool.
Google product Manager, Satyajeet Salgar said that nowadays Google understands queries we search in three ways:
 Superlative queries
 Time-Based queries
 Complicated queries
SUPERLATIVE QUERIES:
Google now understands the superlative words such as coldest, oldest and so on. So you can search queries in Google including the superlative words.
FOR EXAMPLE:
1. Who is the oldest boy at this party?
2. Who is the richest man in America?
These are the superlative queries which Google understands nowadays.
TIME-BASED QUERIES:
Google understands the time you mention in your queries.
FOR EXAMPLE:
1. What was the population of Tamil Nadu in 1950?
2. What song did A.R. Rahman recorded in 2011?
These are some of the time based queries Google answers nowadays.
COMPLICATED QUERIES:
Google also understands the complicated queries and provide search results for the complicated queries.
FOR EXAMPLE:
Who was the US President when the Angels won the World series?
The image below explains about the complicated queries and the search results provided by Google.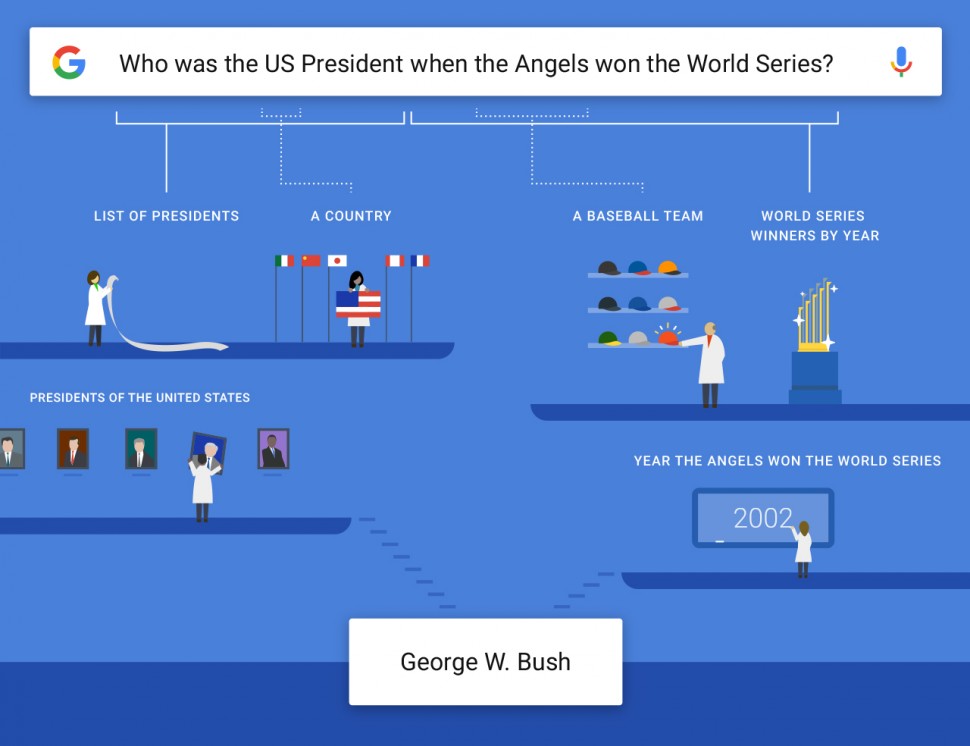 GOOGLE TESTING SPLIT-VIEW INTERFACE IN MOBILE SEARCH RESULTS:
On November first week, Google tested a new method of showing multiple languages in the mobile search results.
Below gives an image that displays two tabs displaying one English result and one Hindi results in a single search results.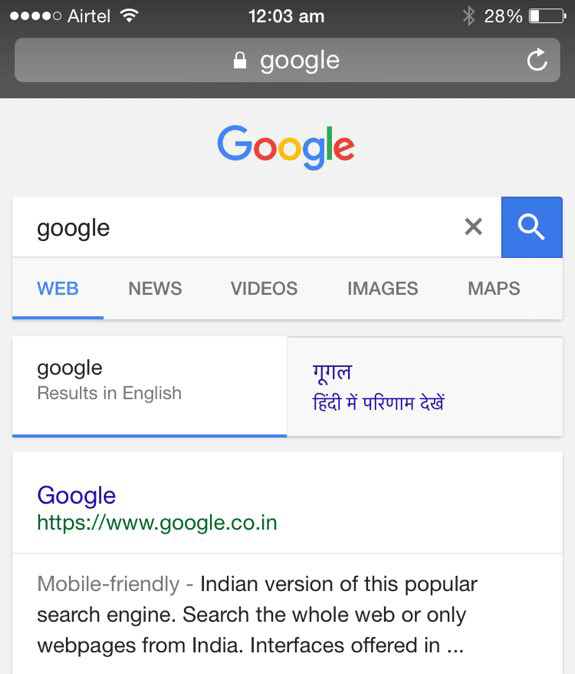 GOOGLE'S STOPWATCH AND TIMER SEARCH FEATURE:
Now Google introduced the stopwatch and timer feature in order to remind you when to switch off your oven and take out your cake how fast you are in typing your articles or blog with the new stopwatch and timer.
Google has a changed intuitive answer box for a search for [timer], [stopwatch] and varieties of them, for example, [set a timer for 10 minutes].
If you type Set a timer for 7 minutes in Google search, Google will start the timer. The screen shot of the timer is displayed below.
The image below is the stopwatch which is to calculate how fast you are in typing the articles or blog.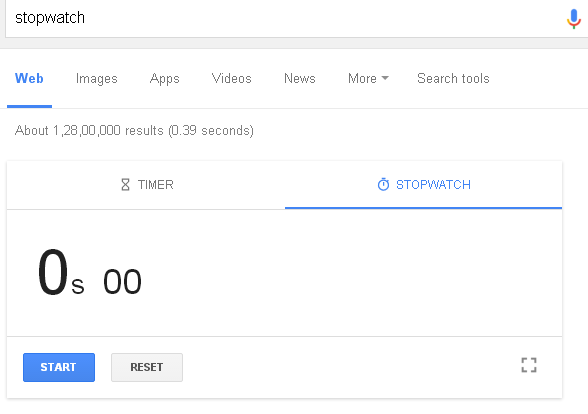 Users can also use both timer and Stopwatch simultaneously. There is even a choice to have it beep like an alarm clock, by tapping on the speaker symbol.
These are the latest news in Google search results.
If you wish to know about the latest news happening at Google visit www.webkites.in