This section explains about the latest Google happenings.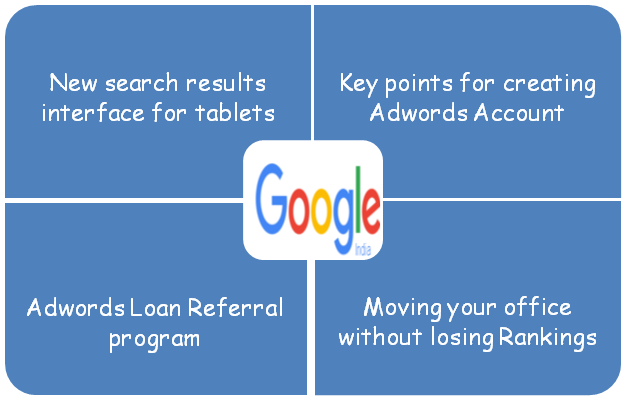 NEW SEARCH RESULTS INTERFACE FOR TABLETS:
Google launches the new search results interface for tablets. The changes made in design and layout varies from previous version.
The new interface design for tablets is different from the previous one, which was the combination of both mobile and desktop designs. In the latest design the navigation bar is very thin and there is more space on both left and right side of the search results but the local results occupies the full space.
Here is the screenshot of the new interface search results for tablets.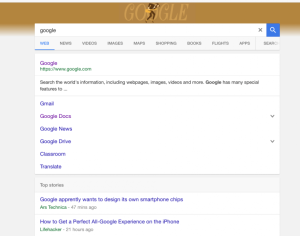 The image below explains about how the local search results appear in the Google search.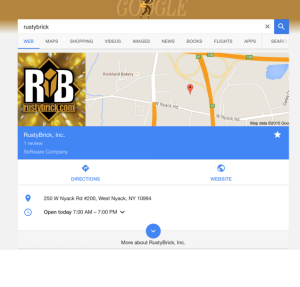 A Google spokesperson told the search engine team that this week, Google team began to roll out new tablet search results page for tablets.
SOME OF THE TIPS FOR GETTING A NEW GOOGLE ADWORDS ACCOUNT:
Columnist Michelle Cruz explains about the seven key points to create a new AdWords account. These are the seven basic checklists to create an Adwords account.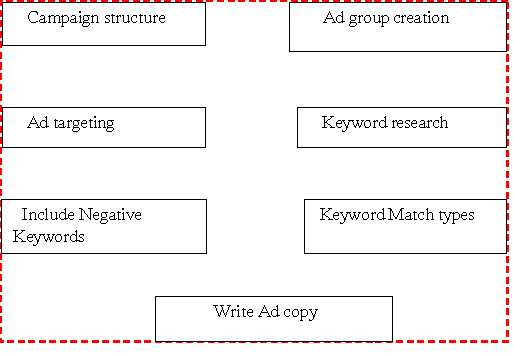 There are also some other terms, we have to concentrate in the Adwords account they are:
 Ad extensions
 Mobile usability
 Be aggressive.
ADWORDS LOAN REFERRAL PROGRAM WITH LENDING CLUB:
Some Adwords advertisers received emails from Google about a loan offer from lending club to invest in Adwords advertising campaigns.
This loan helps the business owners to grow their business online with the help of Google Adwords.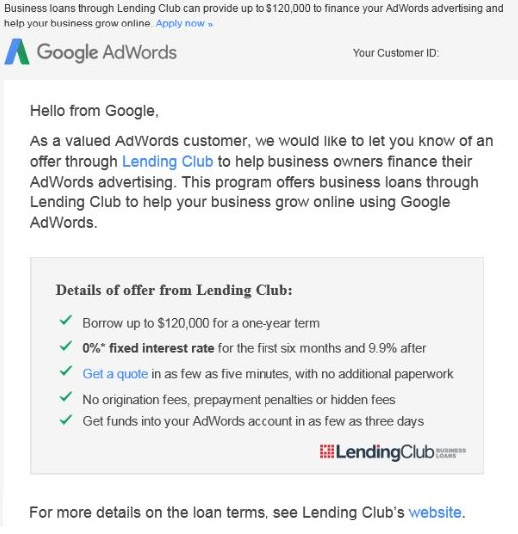 MOVING YOUR OFFICE WITHOUT LOSING RANKINGS:
If you wish to move your office to new location if so, check out columnist Joy Hawkins guide to safeguard a smooth move in Google without affecting your rankings.
First, let us see the steps we have to consider when moving your business to another place
1.Update your website
First update your new address on the website, contact us page or about us page. Add the photos of the new location of your business.
2.Find the listing on previous places and mark it closed
If you're shifting to a new office, there may be some business before you occupy that location check that and mark it closed.
3.Update your business in Google my business
Update your business address in Google my business dashboard and don't forget to change the pin marker's position.
4.Update your address on all the records.
These are some of the Google updates that happened this week.
If you wish to update your website with Google latest trends, please mail us at support@webkites.in or visit www.webkites.in to read more details.